Navigating recent changes to fire safety
---
In an industrial environment, building fires can have a catastrophic impact. Not only do they present a serious threat to people's lives, but the potential for loss or damage to property, expensive equipment and important data can be devastating, causing the business to close down or experience lengthy downtime for repairs or rebuilding.
While it may not be entirely possible to prevent a fire, every effort should be made to protect occupants and minimise damage to property should a fire occur. Fire safety compliance is an ongoing challenge for businesses, and keeping abreast of recent developments, both in terms of new regulation and next-generation products, is vital.
Different facilities require different solutions
Hazards vary depending on the nature of the business or property but might include electrical equipment, kitchen or heating appliances, flammable liquids and combustible waste material. A fire safety audit will help to identify potential fire risks and hazards, to ensure your fire safety plan includes appropriate protection measures and systems.
When reviewing the building risk profile, remember that different types of facilities require different classification considerations, for example:
Heavy industrial sites: high-risk industrial facilities containing fuel terminals and chemicals that can cause large explosions require specialist solutions for chemical fires and emergency equipment such as breathing apparatus.
Storage warehouses: sites with stored goods that are highly flammable can cause large fires due to the large number of items that are highly stacked and require fire safety solutions that can address different materials.
Installing adequate fire protection equipment
Fire protection equipment can include basic fire extinguishers, fire hose reels, passive fire solutions or more advanced fire detection and suppression systems. Fire sprinkler, water spray, mist or deluge solutions can be tailored to suit the requirements of a specific building. They can automatically detect and suppress a fire, as well as transmit an alarm to alert the building's occupants and the fire brigade.
Several fire doors will also be in place, which can help to contain fire and stop flames spreading throughout a building. That's why it is essential to keep fire doors closed at all times. Many buildings will also have a range of fire extinguishers such as powder, carbon dioxide, water, foam and wet chemical to work on different types or classes of fire.
Fire safety equipment can now be upgraded to include fluorine free foam
Fluorine free foam has been introduced to replace aqueous film forming foams (AFFFs). This is because many AFFFs contain fluorinated surfactants that form part of a broader group of chemicals called PFAS substances, identified as having adverse impacts on the environment.
The use of solvents in firefighting foams represents risks to the environment due to their significant organic load composition. Solvent-containing foams have a high chemical oxygen demand (COD) that can overload water treatment plants or, if released into a river or lake, contribute to the phenomenon of asphyxiation resulting in oxygen consumption. Removing solvents reduces COD by up to 75%.
In response to global concerns about the environmental impact of AFFFs, fire protection specialist Wormald is expanding its range of fluorine free foam in partnership with 3F, a recognised industry leader in products that do not use fluorine compounds.
For Wormald customers that have existing Wormald vehicle suppression systems, this means the existing AFFF systems can be easily upgraded to fluorine free and solvent free foam through a minor modification. The new concentrates are essentially 'drop in' replacements, which simplifies the conversion process.
The new Freedol SF product complies with Queensland's Fire Fighting Foam policy announced in 2016 by the Department of Environment and Heritage Protection, which requires full compliance by 6 July 2019, and the Environment Protection (Water Quality) Policy 2015 recently amended by the South Australian Government.
NSW fire safety reforms in practice
The reforms introduced by the New South Wales Government include some of the most important changes to the fire protection industry in decades, with significant implications.
This includes the introduction of Competent Fire Safety Practitioners (or CFSPs) with legislation now requiring CFSPs to be involved in the completion of fire safety statements.
Fire safety statements are submitted to Council and the Commissioner of Fire and Rescue NSW (FRNSW) by the building owner, providing a record of maintenance of a building's fire safety systems. New templates were also introduced to standardise the form of fire safety certificates and fire safety statements.
Importantly, the building owner may be held liable if an inspection is not performed correctly, making it all the more important for those in NSW to be across new requirements outlined in EP&A Regulations.
For a full list of tasks a CFSP must perform, visit www.fpaa.com.au/fpas/nsw-reforms-frequently-asked-questions.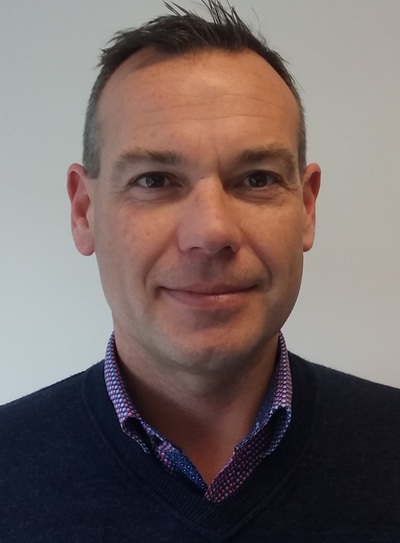 Matt Sulley, National Manager, Wormald.
---