Learn from the British Corporate Manslaughter experience
---
New workplace manslaughter laws coming into effect on the 1st of July 2020 will impact decisions made by organisational leaders now and into the future. What kinds of risks is your organisation now open to with this change in legislation, and how will you mitigate those risks?
Company directors, partnerships and trustees may all be impacted by these incoming laws, which may result in jail terms of up to 20 years for individuals found responsible of negligent conduct that results in a workplace death. This can include situations where a person does not take reasonable action to fix a dangerous situation, and the failure of that action creates a high risk of serious injury, illness or death. Key decision-makers must make themselves aware of the new laws and their responsibilities regarding them.
The Workplace Health & Safety Show (WHS Show) is running a special seminar focusing on what we can learn from the United Kingdom, where similar legislation was introduced 12 years ago in the form of the Corporate Manslaughter Act 2007. This is an opportunity for professionals from a range of industries to learn more about the key legal precedents that may guide the Australian experience. Roundtable discussions at the show will allow professionals to navigate topics of safety and health in small group sessions with their peers and industry experts. These two-way collaborative events provide an opportunity to learn from each other's experiences, share successful approaches and develop solutions to common problems.
The WHS Show features a free program of seminars, interactive forums, and roundtable discussions allowing you to meet health and safety delegates and suppliers from across the country. 2020 is the year to make sure your organisation has the technology, equipment and policies in place to make sure everyone gets to leave work safe and healthy. 'Lessons we can learn from the British Corporate Manslaughter experience' will be presented by Ian Wallis, Senior Work Health and Safety Consultant with the Victorian Chamber of Commerce and Industry, at the WHS Show, 27–28 May 2020. Entry is free.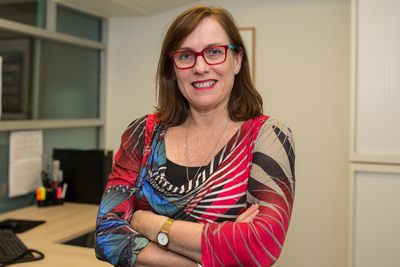 *Marie Kinsella is CEO of International Exhibition and Conference Group.
---